The William Penn Continuing Care Campus
William Penn Continuing Care Campus is a skilled nursing facility nestled in the heart of Penn Township, Pennsylvania. The center is located in a beautiful rural setting minutes away from Greensburg. The facility offers a wide variety of therapies and services. We are licensed by the Department of Health for the approval of both Medicare and Medical Assistance.
The goal of the facility is to assist each resident to achieve the highest degree of independence through the provision of quality resident care, in a healthy, safe and comfortable environment.
Throughout this process, we will maintain an environment of compassion, dignity, and respect for quality of life. We will protect and promote each resident's rights as a unique individual, regardless of age, sex, race, religion, national origin, handicap or disability.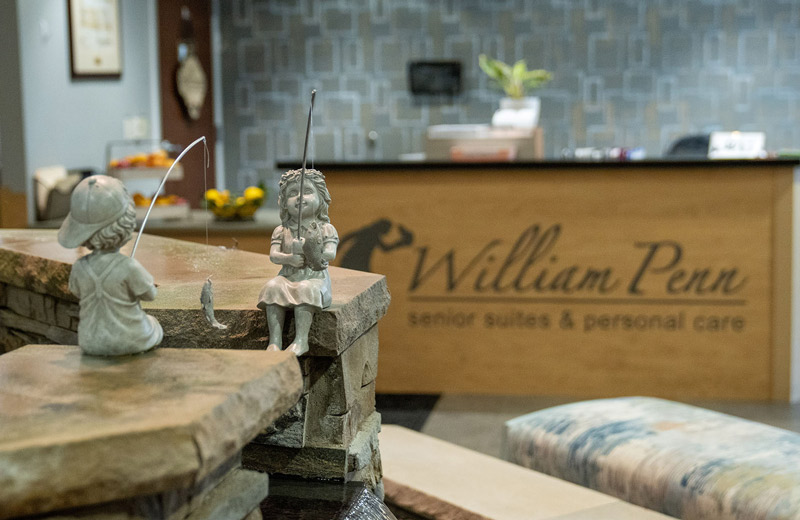 Learn More About The William Penn Continuing Care Campus...
William Penn Care Center
The William Penn Care Center is our skilled nursing facility, providing our residents with advanced care to aid in both long and short term rehabilitation.
William Penn Senior Suites
The William Penn Senior Suites is our independent and assisted living facility. Residents are provided with an appropriate level of care, with a level of freedom that is comparable to living at home.
William Penn Rehabilitation & Pulmonary Center
William Penn's Pulmonary Center provides state-of-the-art care for a variety of lung-related issues, with a focus on chronic ventilator patients. The Pulmonary Center hosts 10 private suites and an on-site pulmonologist.